Entrepreneur Marc Simoncini launched a new e-bike brand called Angell Bike. The initial 500 e-bikes will be distributed next Spring in France, Belgium, Italy, Spain and United Kingdom.
Clean design; key functionalities
Angell Bike stands out for its clean design as well as aluminum frame and its carbon fork, for a total weight of 13.9 kg. Simoncini and his team selected a 250W rear wheel hub motor with four modes. The battery, positioned in the luggage rack, allows for a 70 km range and weighs 2 kilograms. The e-bike comes with separate batteries: one to support when cycling and the other to power the cockpit and the connectivity system.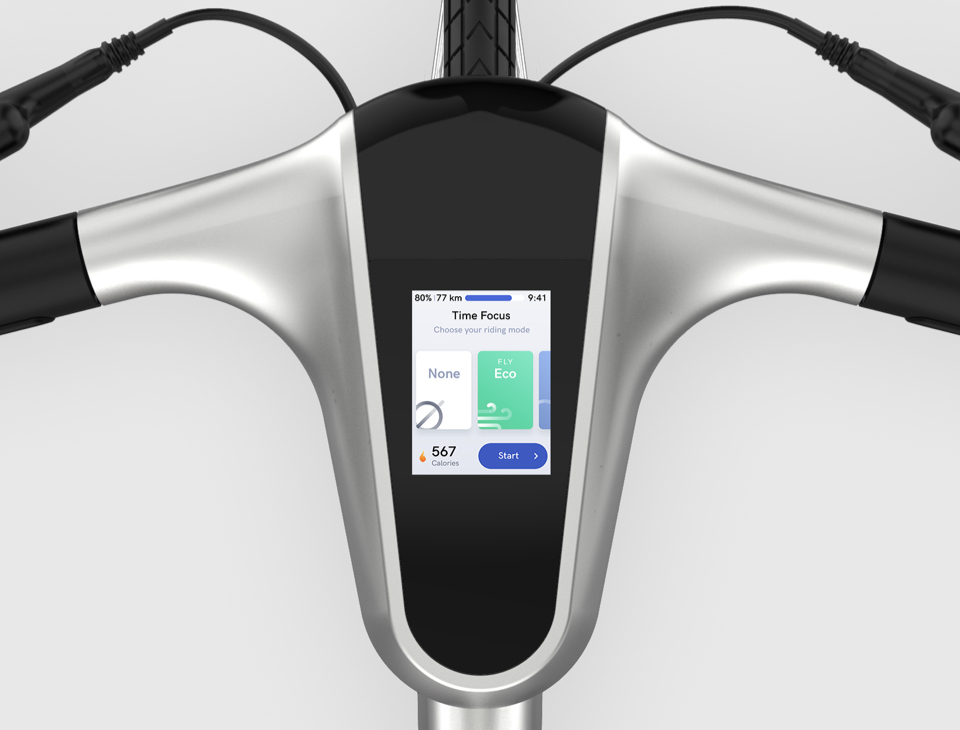 Connectivity
The large touch screen of 2.4 inch for the cockpit offers a wide range of functions. As Marc Simoncini explained, Angell Bike offers a GPS navigation system with a mobile application. It will assist the rider to his destination thanks to the touch screen but also with vibrations when it's time to change direction. To prevent theft, the bike can only be unlocked via a WiFi contact with the rider's smartphone. Once stolen it can be traced easily via geolocation. The Angell e-bike also offers an integrated 'crash alert'.
Exclusive distribution via webshops and retailers
The Angell Bike retails at 2,690 euro and can be pre-ordered on-line. The brand will also offer a monthly subscription of 9.90 euro for insurance and home repair services.
Angell Bike will be displayed in showrooms in Paris as well as at test centers in other cities. Most recently, Marc Simoncini announced a partnership with the French retail shop La Fnac. Specialized on innovative products, this French chain has opened a mobility department. La Fnac will exclusively distribute Angell Bike in France and is already receiving pre-orders. In March 2020, the chain will start to sell the bike in 30 shops around France.

Source: Bike-eu.com