Sexy and light folding e-bike
The Electric Hummingbird is the ultimate city bike: it will enable you to cycle further, faster and with less effort. Simple design at its best, the lightest electric folding bike in the world.
Hummingbird Electric is powered by an all in one system that seamlessly powers your ride with the help of the 250W motor and built in battery. With the help of the Bitride App you can also customise the settings and monitor your speed and battery time.
Taking inspiration from the top flight of motorsport, the Hummingbird e-bike is ready to take off
Frame: Carbon
Weight: 10.3kg
Range: 30km
Recharge: 2 hours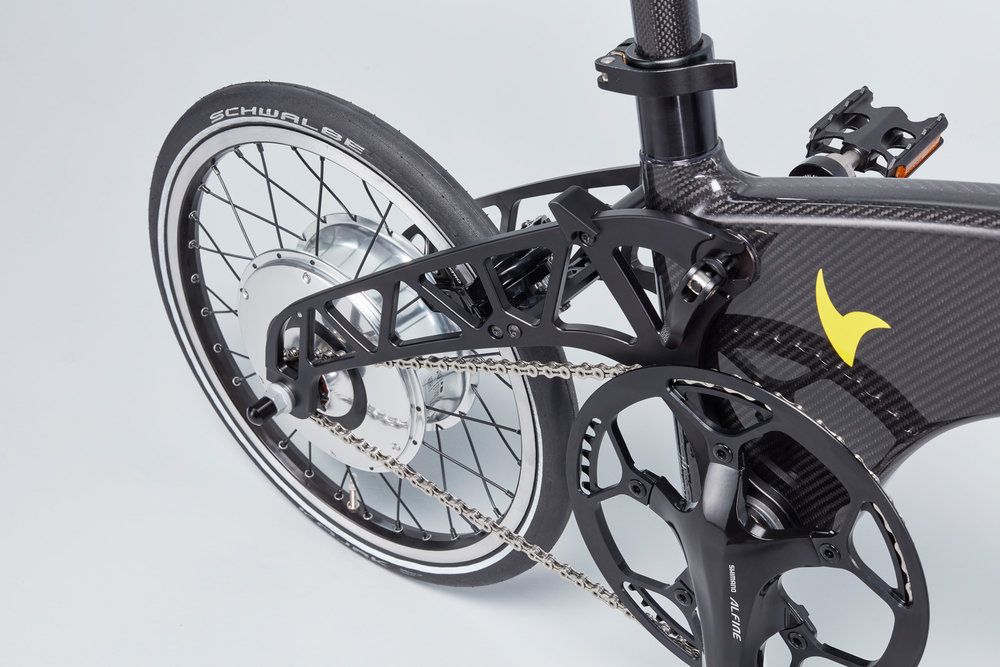 Source: https://www.hummingbirdbike.com