Speed e-bike certified helmet from BBB
Specifications
Speed e-bike (NTA-8776) and cycling helmet (EN-1078).I
ntergrated ergonomic airflow front ring for optimized ventilation through the helmet.
Venturi channeling for optimum airflow.
Hidden strap anchors.
Lightweight adjustable straps for a perfect and comfortable fit.
Lightweight multi angle strap dividers.
Omega fit system, adjusts height and circumference.
Optimized airflow padding design.
QuickDry padding.
Shell construction Double In-mold
Air vents: 8.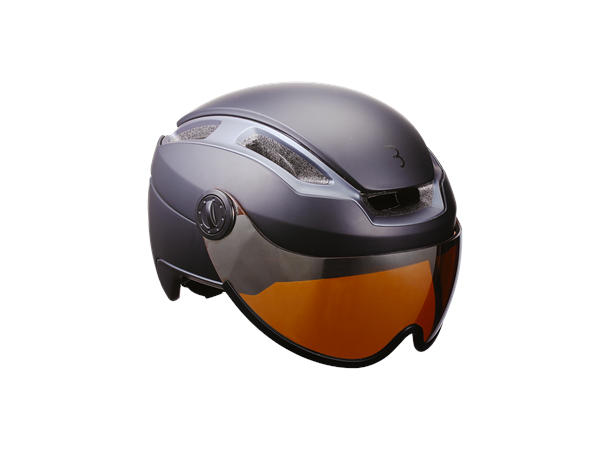 Source: BBB
NTA 8776
In order to equip users of speed e-bikes (S-EPACs) with a suitable helmet, a NEN-project group has developed the NTA 8776 standard. It contains all legal requirements for such helmets. NTA 8776 is now available at NEN.
S-EPAC's, also known as speed e-bikes as well as speed-pedelecs, are bicycles with auxiliary propulsion power, assisting the rider with pedalling up to a maximum of 45 km/h. According to the new EU directive (No 168/2013) on the approval and market surveillance of two- or three-wheel vehicles and quadricycles, the S-EPAC is classified as a moped. For the Netherlands, for instance, this means that wearing a moped helmet (in compliance with ECE R22) is currently mandatory for S-EPAC users.